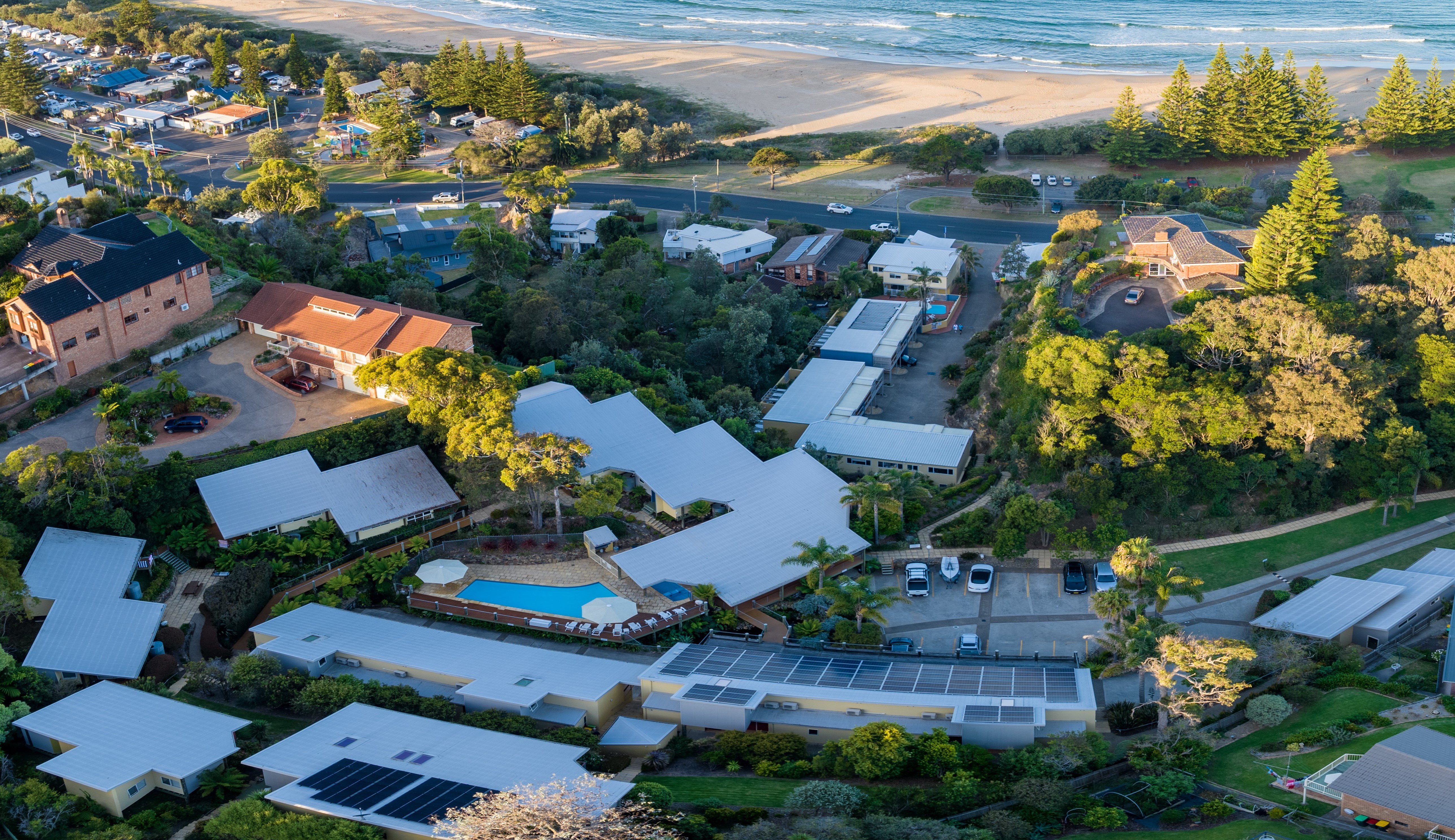 About Tathra Beach House Apartments
Tathra Beach House is a "On-site Management Right" business which means the property consists of privately owned properties managed by a resident manager.
Tathra Beach House management is a proud family business run by Rob, Lesley & Murray White with the help of our dedicated reservation, room servicing and gardening teams.
Tathra Beach House has won Southern NSW Tourism awards on five occasions and has also been a finalist in the NSW Tourism awards. We have also been awarded a "Certificate of Excellence" from Tripadvisor.
Tathra Beach House has 28 motels, apartments, and villas. The property is unique, in that we have 13 different styles of accommodation, varying sizes with different attributes and features to suit just about everyone. Parts of Tathra Beach House has been constructed on elevated ground. It should be noted that many of our properties require stair access. If you require guidance with selecting the accommodation option that best suits your requirements, we always recommend that you give us a call. We do have award winning "Easy Access" options to accommodate guests with mobility issues. These properties are wheelchair accessible.
Some of our accommodation is available through on-line travel agents however we always recommend booking direct to get the best rates and availability options.
We hope that we have an opportunity to welcome you to Tathra Beach House. Let us show you what hospitality is all about!